PHOENIX ART MUSEUM, ARIZONA
Sama Alshaibi
Generation After Generation
17 September 2022 | 14 May 2023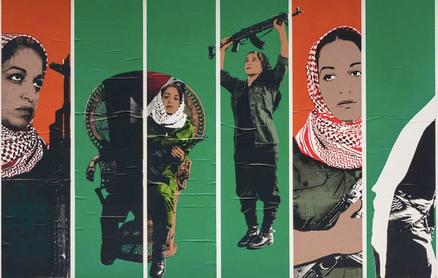 We are proud to share that Sama Alshaibi has a solo exhibition 'Generation Arter Generation' at Phoenix Art Museum.
Sama Alshaibi is the recipient of the 2021 Arlene and Morton Scult Artist Award. Her solo exhibition at Phoenix Art Museum showcases her­­­ latest projects of photographic imagery, video, and installation, which link themes of dispossession, mobility, peripheries, refuge, ecological entropy, and future and historical imaginings.
The Arlene and Morton Scult Artist Award recognizes a mid-career Arizona artist. Each year, the recipient is chosen from a pool of candidates based on a number of criteria. Eligible candidates are artists who demonstrate artistic excellence through their work; are presently making and exhibiting new work; have demonstrated significant growth in their work over their careers. The award includes a monetary prize to support the creation of new work, as well as a solo exhibition at the Museum the following year.
Read more in the link below.