MADINAT JUMEIRAH
Art Dubai 2022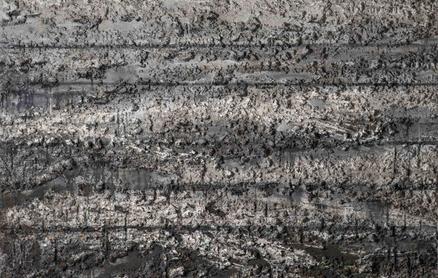 We are pleased to announce that we are participating in Art Dubai's 2022 edition from 10 - 13 March 2022. ⁠For a change, our booth will house a collective, including works by Afshin Pirhashemi, Sadik Kwaish Alfraji, Sama Alshaibi, Rula Halawani, and Thaier Helal. The Art Dubai brief is attached below for your reference, and we look forward to seeing you at booth #F7 at Madinat Jumeirah.
⁠
Sadik Kwaish Alfraji
Born in Baghdad, Iraq in 1960, Sadik Kwaish Alfraji explores what he describes as 'the problem of existence' through drawings, paintings, video animations, art books, graphic art, and installations. The shadowy protagonist who often appears in Alfraji's multimedia works represents a black void, a filter that allows him to explore the intricacies of life.
Afshin Pirhashemi
Afshin Pirhashemi examines the complexities of life in modern day Iran through photorealist portraits that often bleed at their edges into expressionist compositions, becoming dramatic tableaux. Fascinated by the role of women in contemporary Iranian society and their relationships to the world around them, the artist taps into the psychosocial dimensions of contemporary Iran. Pirhashemi explores manifestations of power as they appear or are negotiated through gendered bodies and spaces.
Rula Halawani
As a native of occupied East Jerusalem, Rula Halawani began her artistic career by registering the difficulties of living under a protracted political conflict. Halawani's early works capture the many aspects of this reality, from the tedious moments of attempting to perform daily tasks under the restrictions of military occupation to the cyclical onset of violent siege that transforms Palestinian neighbourhoods, towns, and cities into overnight war zones. After several years of photographing the stark imagery that defines the everyday lives of Palestinians, Halawani increasingly focused on the spatial implications of the occupation by documenting its built environments and structures.
Sama Alshaibi
Situated within natural environments, Sama Alshaibi's multimedia work explores spaces of conflict and the power struggles that arise in the aftermath of war and exile. Alshaibi is particularly interested in how such clashes occur between citizens and the state, creating vexing crises that impact the physical and psychic realms of the individual as resources and land, mobility, political agency, and self-affirmation are compromised.
Thaier Helal
Born in 1967, Helal launched his career in his native Syria, his constant search for experimental forms has led him to include diverse media, arriving at approaches that often blur the lines between painting and assemblage. With an innovative painting style that has progressed over the course of two decades, Helal is recognised as working at the forefront of contemporary abstraction in the Middle East.
Faisal Samra
Long considered one of the Arab Gulf's foremost artists and a pioneer of conceptual art in the Middle East, Bahraini-born, Saudi national Faisal Samra incorporates digital photography, painting, sculpture, video, and performance in a creative repertoire that explores existentialist themes with the figure at its center.