AMERSFOORT, THE NETHERLANDS
Sadik Kwaish Alfraji
Kunsthal KAde
25 September 2021 | 9 January 2022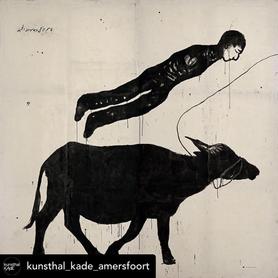 We are proud to share that Sadik Kwaish Alfraji's exhibition at the Kunsthal KAdE is now open to the public. Sadik's works are featured in a double solo exhibition along with Natasja Kensmil's works.⁠
⁠⁠
Alfraji has been living in Amersfoort since the 90s. In his work, Alfraji highlights his migration story and his family's, looking back on Baghdad, where he comes from.
His forms of expression are animations, videos, installations, paintings, drawings, sculptures, and photography. For Sadik, memories are a powerful engine for reflection on personal history. "For me, art starts with an idea, an image, a memory, a social or political event, a normal daily scene, or an emotion," says the artist.
The exhibition will be on view from 25 September 2021 through 9 January 2022. Tickets are available at the link below.