GREY ART GALLERY, NYU, NEW YORK CITY
Samia Halaby
Taking Shape: Abstraction from the Arab World, 1950s - 1980s
14 January | 4 April 2020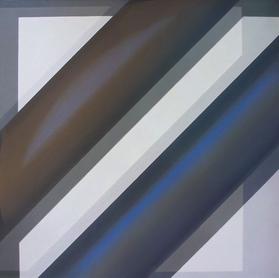 Samia Halaby's works are featured and on display in 'Taking Shape: Abstraction from the Arab World, 1950s -1980s' a collective exhibition that explores mid-20th-century abstract art from North Africa, West Asia, and the Arab diaspora.
The exhibition is drawn from the collection of the Barjeel Art Foundation, organized by Grey Art Gallery, NYU, and curated by Suheyla Takesh and Lynn Gumpert.
Exhibition on view from 14 January till 4 April 2020 at Grey Art Gallery, NYU, New York City.
Read more about this exhibition in the link below.