MEYERHOFF GALLERY, BALTIMORE, MD
Sama Alshaibi
Migrations and Meaning (s) in Art
30 January | 15 March 2020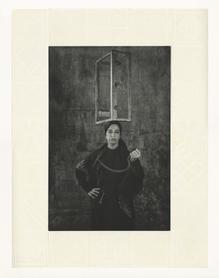 Sama Alshaibi's photogravure 'Eternal Love Song' was selected to be displayed at the 'Migrations and Meaning (s) in Art', a collective exhibition curated by scholar and artist, Deborah Willis.
Featuring a diverse range of local, national and international visual artists, the exhibition explores debates on the topic of migration from historical references such as slavery and emancipation, the Great Migration, virtual communities from the Caribbean, Africa, Europe, the Americas, and Asia.
Willis selected artwork that considers "how identities are realized, rejected, performed and desired," as well as the urgency of our present moment.