ABU DHABI, UAE
Abu Dhabi Art 2018
13 - 17 November 2018 | Booth M11, Manarat Al Saadiyat Island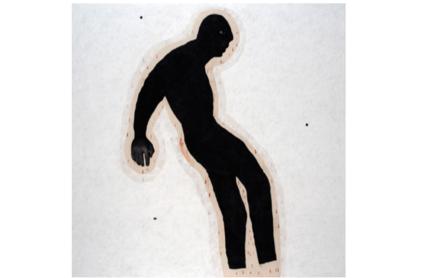 Ayyam Gallery is pleased to announce its participation in the 2018 edition of Abu Dhabi Art, one of the leading art fairs in the Middle East. With a diverse selection of some of the region's foremost names, Ayyam Gallery offers a look at a range of works by Sadik Alfraji, Sama Alshaibi, Safwan Dahoul, Samia Halaby, Athier, and Faisal Samra.
About the Artists
Sadik Kwaish Alfraji's works have a unique way of blending art and philosophy. Alfraji explores a variety of themes such as issues of existence and identity, feeling of loss and perpetual state of longing. Moreover, he tackles anxiety, emotions and thoughts related to these themes, which are much prevalent in his life as an exile artist. His memories of social and political events, especially the Iran-Iraq war, and personal experiences such as the loss of his father add to the intensity and depth in his work. Having shown his work internationally in the Middle East, Europe and the US, Alfraji's engaging works encourage viewers to tackle questions of existence that are relevant to all our lives.
Sama Alshaibi's multimedia work explores spaces of conflict and the power struggles that arise in the aftermath of war and exile. Alshaibi is particularly interested in how such clashes occur between citizens and the state, creating vexing crises that impact the physical and psychic realms of the individual as resources and land, mobility, political agency, and self-affirmation are compromised. Through her works, Alshaibi positions her own body as an allegorical site that makes the byproducts of war visible.
Safwan Dahoul's ongoing Dream series explores the physical and psychological effects of alienation, solitude, and longing that punctuate the human experience at various stages in life. His seminal body of work uses the formal properties of painting to recreate the subconscious sense of enclosure that surfaces during times of crisis, whether in the event of mourning, estrangement, or political conflict. The artist's recurring female protagonist facilitates this visceral experience through her contorted body, often-vacant eyes, and minimised yet monumental physicality. Depicted in the confinement of ambiguous settings, her presence is defined by the placement of various objects that seem to deepen the state of her disaffection, as even the familiar becomes a trigger of distress.
Leading abstract painter and influential scholar of Palestinian art, Samia Halaby is presented with a variety of works focused on luminosity accomplished through the relationship of colours. The suggestion of radiating light within her works developed into an exploration of what she describes as 'the space of light.' For Halaby, luminosity in her paintings is learnt from seeing ambiances such as the darkness of night, or evening light in a city, and contract of interior and exterior light.
Athier's canvases change the state from order to disorder, attempting to capture the perfect composition that harmoniously exists in between. Rather than using loose shapes, squiggles, and structural lines to simply capture ideas on discarded bits of paper, these preliminary marks have become the very basis of the works. One of the main constructs within these works is the newly introduced three dimensional elevation, adding a surrealist mood, creating a believability to the impossible arrangement of forms, floating in a dreamlike space.
Faisal Samra's photographs represent documentation of performances by the artist himself using intricate costumes and head coverings, as well as other objects. In these works, Samra is shown struggling to break free; capturing his movement, the camera provides a visual documentation of the sequences of his actions, which are improvised and executed against a predetermined backdrop. The resulting digital prints are reminiscent of early twentieth-century experiments with moving images, in which each frame shows sequential movement, yet within the context of today's mass media dominated visual culture, the series articulates a rebellion against the burden of representation.
Exhibition Facts
Exhibitions Dates: 13 - 17 November 2018
Opening Times:
Tuesday, 13 November (Invite Only)
Wednesday, 14 November from 6:00 – 9:00 PM
Thursday, 15 – Saturday, 17 November from 2:00 – 9:00 PM
Location:
Ayyam Gallery Booth M11, Manarat Al Saadiyat, Saadiyat Cultural District
T: +971 4 323 62 42
Email:dubai@ayyamgallery.com
Website:www.ayyamgallery.com