BEIRUT
Rula Halawani and Sama Alshaibi at Beirut Spring Festival
15 May – 7 June 2018 | Beirut, Lebanon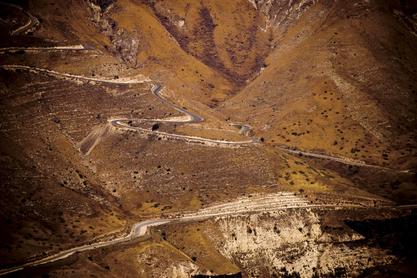 Sama Alshaibi and Rula Halawani are participating in the Beirut Spring Festival in Lebanon. Organized annually by the Samir Kassir Foundation, created in tribute to the journalist assassinated in 2005 for his writing in favour of independence, civil action, and freedom. The programme will feature international and multidisciplinary shows, across multiple venues, and free of charge.
This year's commemoration will go out to the 70th anniversary of the occupation of Palestine, featuring a photography exhibition on contemporary Palestine, with the intention of helping shed light on the rich, creative, dynamic, alive, and luminous country.
Rula Halawani's Untitled 23 from her For My Father series, will be presented. The work depicts a timeless and enchanting landscape from her native country Palestine. Halwani's images often capture the traces of lives and history that can still be found in frequently overlooked details, whether in the material culture of Palestinian society or the transformed landscapes of her childhood.
Sama Alshaibi will be showing her No Man's Land photograph from her 'And Other Interruptions' project, revealing an open, never-ending road with endless curves leading up the vast mountains. Alshaibi's works explore spaces of conflict and power struggles arising through the aftermath of war and exile. Thereby focusing on the physical and psychic realms of the individual as resources and land, mobility, political agency, and self-affirmation are compromised.