OTHER
Nadim Karam
Art & Jewelry
19 March – 2 June 2018 | Custot Gallery, Dubai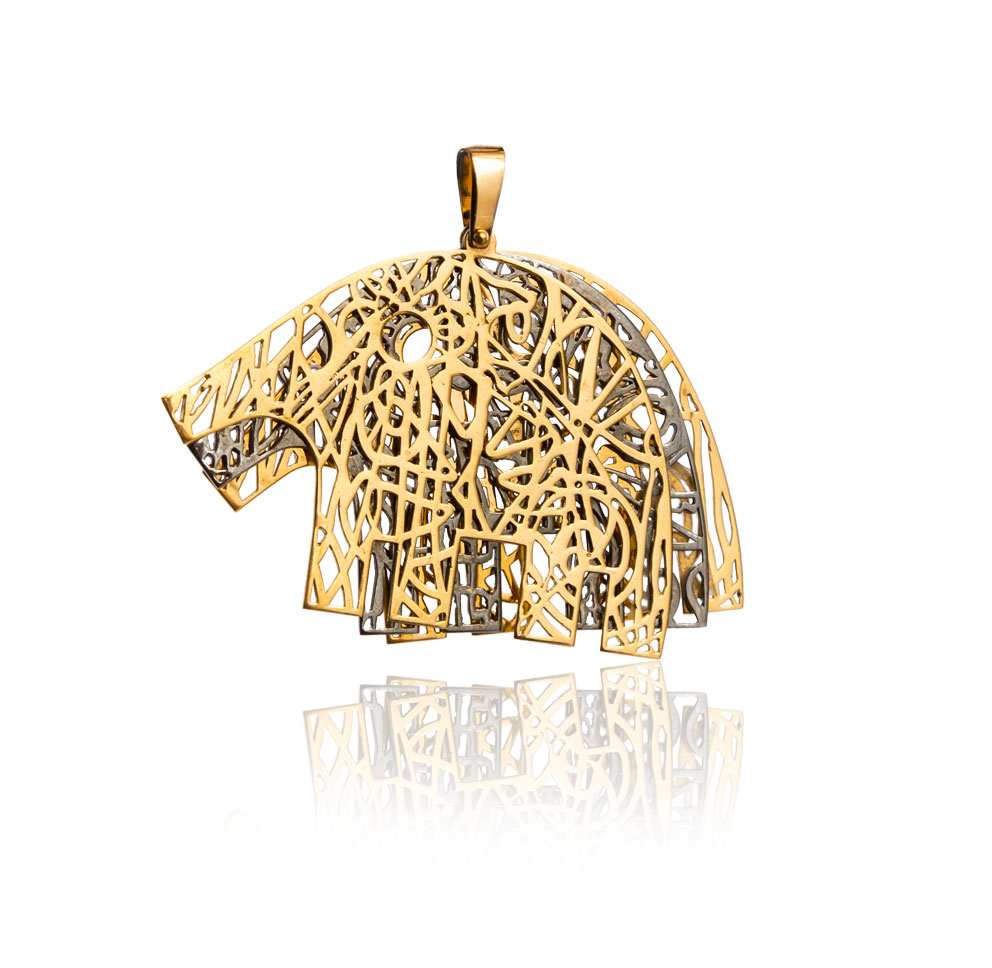 Nadim Karam will be participating in the upcoming group show titled Art & Jewelry at Custot Gallery, Dubai. With the participation of his own jewelry design, Golden Elephant (2014) Karam proves that art can successfully cross over to jewelry design. Playing with ideas and designs distinctly visible in his sculptural works, Karam is able to create a dialogue between the intimate and delicate wearable artwork and his often times monumental urban sculptures. Alongside the jewelry pieces included by the artist, the exhibition will include artworks by each contributor. Nadim Karam's The Cloud, The Fishermand and The Mutating Cities (2012) will be exhibited alongside the other artist works.
Nadim Karam is presented alongside other critically acclaimed international artists, such as Anish Kapoor, Jeff Koons, and Lucio Fontana. Custot Gallery was founded by Stephane Custot, is located in Alserkal Avenue and showcases modern and contemporary artists.
Image: Nadim Karam, Golden Elephant, 2014, 18 karat yellow gold and black rhodium, 31 x 44 x 2.5 cm, edition of 50.