OTHER
Artist Talk: Athier in conversation with Anna Seaman
Saturday, 27 January at 3.00 pm | A4 Screening Room, Alserkal Avenue, Dubai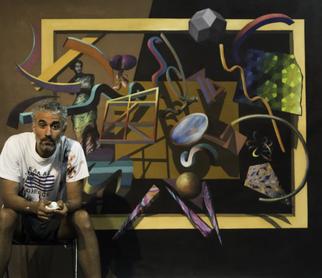 Join the discussion between painter Athier and arts journalist Anna Seaman as they delve into the inspiration behind Athier's practice and his latest exhibition, All Things Come Apart at Ayyam Gallery DIFC.
The talk will take place during Quoz Arts Fest (26 - 27 January), an annual celebration of art and culture in Alserkal Avenue, Dubai.
This talk is free and open to the public.