OTHER
Abu Dhabi Art 2017
8-11 November 2017 | Booth X3-12, Manarat Al Saadiyat Island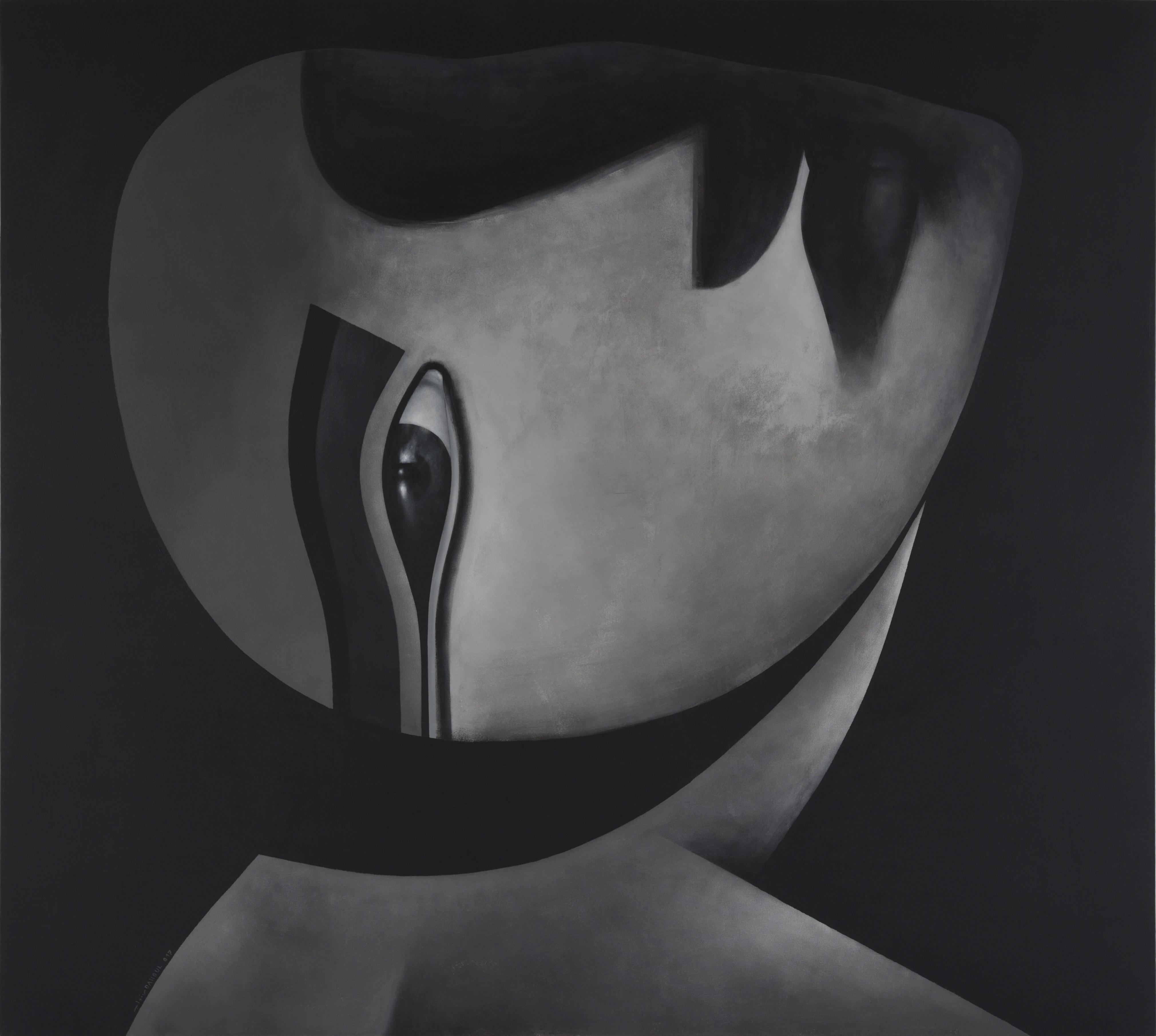 Ayyam Gallery is pleased to announce its participation in the 2017 edition of Abu Dhabi Art, one of the leading art fairs in the Middle East. With a diverse selection of some of the region's foremost names, Ayyam Gallery offers a look at a range of works by Jean Boghossian, Safwan Dahoul, Samia Halaby, Thaier Helal, and Nadim Karam.
About the Show
Presented for the first time with Ayyam Gallery are Jean Boghossian's multimedia paintings from his Abstract Calligraphy series. In these works Boghossian applies fire and smoke to his canvases, using a wide array of brushes and torches as his tools. This process unique to the artist leaves behind patterns of perforation or as he describes it 'poetry and construction through deconstruction'. Boghossian applies these techniques to various mediums, including canvas, paper, and paintings, to deliver universal and harmonious work.
Other featured works include two new paintings by Safwan Dahoul from his ongoing Dream series that chronicles the transformation of a recurring heroine. Dahoul's austere compositions depict his female character in moments of solitude and despair, surrounded by the emptiness of a bare interior that appears to close in on her.
Circular multimedia works by Thaier Helal from the artist's latest body of work attempt to recreate the physical attributes of natural settings such as mountains, deserts, rivers, and lakes. Although inspired by landforms like the Assi river, Helal's aim is for the viewer to recognise each site according to their past experiences. His new paintings are sculptural and appeal to the senses with added volume and dimension, providing tactile references to these environments. The coarse surfaces of the artist's works are created with organic and synthetic materials such as sand and glue, and describe layers of sediment that accumulate over time. The gestural brushstrokes of his previous works have been substituted for three-dimensional formations that appear to travel across the canvas like waves or dunes.
Leading abstract painter and influential scholar of Palestinian art, Samia Halaby is presented with the large scale painting River and Cliff (2016), highlighting the artist's latest experiments in abstraction. Halaby's thoughts on colour space are combined with an earlier focus on the soft and hard edges that are experienced in urban environments. Her latest works reflect her interest in biomorphic forms, abstract shapes inspired by the contours of living organisms. By focusing on these forms and incorporating shading, she arrives at varying degrees of luminosity with contrasting hues. For Halaby, luminosity in her paintings emerges from, 'The ambiances we see; be they dark night, evening light, or others—all are illuminated by types of light sources with their various colour relationships.' The artist approached the concept of luminosity based on the 'relative saturation' that is found in the abstract paintings of Mark Rothko and Ad Reinhardt.
Complementing the works are Nadim Karam's sculptures from his Stretching Thoughts series. In this series, Karam tackles the infinite possibilities of the creative mind, working to seek out beyond boundaries. Central to these works is an androgynous protagonist with a cloud of enquiring thoughts in lieu of a head. The body derives its structural lines from the overlap of Karam's original 1001 Elements, as if the essence of their diversity has been condensed into the single figure of an everyman. Grounded to its context, the everyman is inherently subject to social, religious, and geopolitical confines, while its cloud of entangled thoughts stretch freely, liberated by the unhindered potential of its thoughts.
Exhibition Facts
Exhibition Dates: 8 – 11 November 2017
VIP Opening (invite only): Tuesday, 7 November 2017
Location: Booth X3-12, Manarat Al Saadiyat Island
T: +971 4 4392395
Email: dubai@ayyamgallery.com
Website: www.ayyamgallery.com
View Press Kit for hires artwork images and press releases in English and Arabic. For more information please contact press@ayyamgallery.com or +971 4 3236242.
Image: Safwan Dahoul, Dream 151, 2017, acrylic on canvas, 180 x 200 cm