OTHER
Shurooq Amin appointed as Regional Coordinator for The Feminist Art Project (TFAP)
September 2017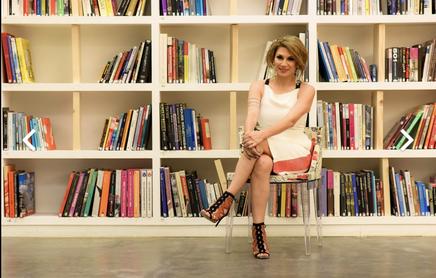 Shurooq Amin has been appointed as a regional coordinator for Rutgers University's The Feminist Art Project (TFAP) for the Middle East. TFAP is an international collaborative initiative celebrating the Feminist Art Movement and the aesthetic, intellectual, and political impact of women on the visual arts, art history, and art practice.
The Feminist Art Project promotes feminist art events, education, and publications through an online calendar, archiving all listings and documentation of these listings. Through a network of regional coordinators, and working with artists, writers, curators, and others, TFAP develops and promotes these feminist art events.
Amin's responsibilities as a regional coordinator include developing and initiating lectures, classes, events, and other programming that advances TFAP's mission, as well as making contact with individuals, artists, institutions, museums and others from across the Middle East to further TFAP's mission and familiarise those in her region with TFAP and the TFAP calendar.