OTHER
Samia Halaby, Sadik Kwaish Alfraji, Sama Alshaibi
Between two rounds of fire, the exile of the sea
5 September – 17 December 2017 | Washington, USA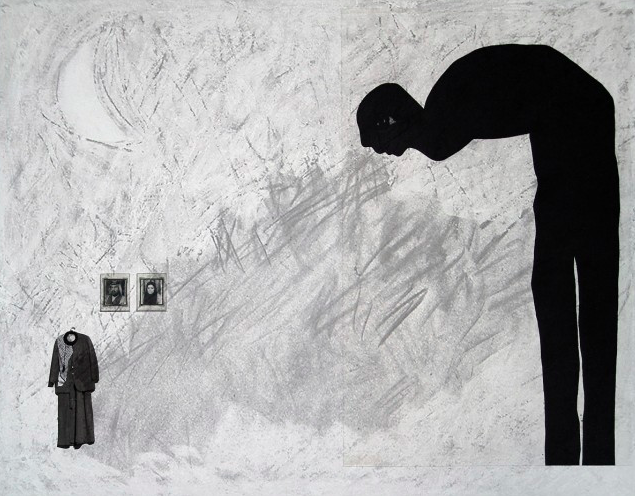 Samia Halaby, Sadik Kwaish Alfraji and Sama Alshaibi are represented in Between two rounds of fire, the exile of the sea, an exhibition at Katzen Art Center, American University Museum, showcasing a diverse selection of Arab modern and contemporary works from the Barjeel Art Foundation. The selected works for the exhibition shed light on a range of technologies of conflict, where conflict is defined in the wider sense of the word. Through these works, the exhibition explores mechanisms of power and the role artists play in recognising these mechanisms and employ them in their work.
Curator Karim Sultan explains that 'rather than looking at violence and conflict in a direct, didactic way, the exhibition aims to explore the holes in meaning and perception where violence takes place. Between two rounds of fire, the exile of the sea focuses on the blind spot that occurs in our understanding of the world - particularly where that violence maintains social structures or yields benefits for others.'
Alfraji, Alshaibi, and Halaby are featured alongside artists such as Etel Adnan, Charbel-Joseph H. Boutros, Shakir Hassan Al Said, Mona Hatoum, Susan Hefuna, and Walid Raad. The exhibition will be on view until 17 December 2017.
Image: Sadik Kwaish Alfraji, The House my Father Built, 2010, video installation, 6 min 12 secs. mixed media, 400 x 500 cm and canvas painting, 333 x 217