TALLINN, ESTONIA
Tammam Azzam
European Young Leaders (EYL40)
14 - 16 September 2017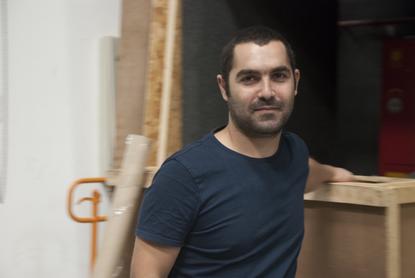 Tammam Azzam has been selected as one of the top 20 Young Leaders representing the Middle East and North Africa as part of Friends of Europe's European Young Leaders' (EYL40) Class of 2017.
Friends of Europe is a leading international think tank with a long-standing reputation for promoting inclusive, high-level discourse on Europe and its relationship to the rest of the world. The EYL40 programme brings together talented, established young leaders under the age of 40, who have made a mark in a range of fields from politics, to science, to art.
The Young Leaders will meet in Tallinn for a three-day seminar on inter-regional cooperation for a new generation, exploring how interaction between civil society, technology, business and politics is rapidly changing and the effect this will have on citizens and communities across Europe. Sessions include: navigating a new world order: re-thinking neoliberalism, Estonia's digital success story, reaching new audiences through the arts, and the future of work in a digital age.
Previous speakers include Jean-Claude Juncker, President of the European Commission, Ban Ki-moon, United Nations Secretary General (2007-2016), and HRH Prince El Hassan bin Talal, Prince of Jordan.