OTHER
Tammam Azzam, Mohammed Bozorgi, and Thaier Helal part of FOR-SITE Foundation exhibition
Sanctuary
7 October 2017 - 11 March 2018 | San Francisco, USA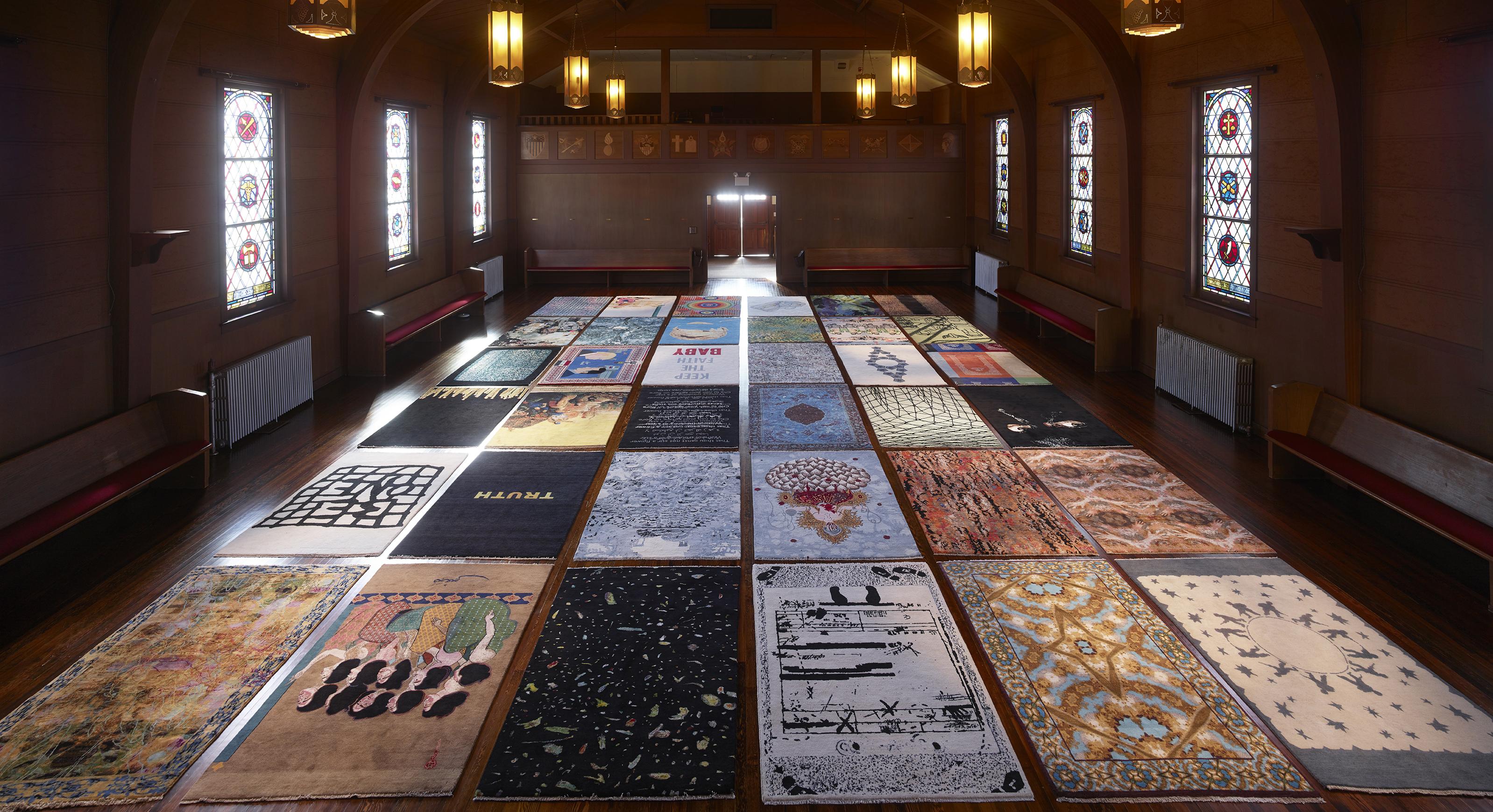 Tammam Azzam, Mohammed Bozorgi, and Thaier Helal are represented in Sanctuary, an international exhibition at San Francisco's Fort Mason Chapel that opens on 7 October. Organised by the FOR-SITE Foundation, 'Sanctuary' invites artists to create images that reflect on the basic human need of safety and shelter. These images are then made into hand-woven prayer rugs, which emphasise the dual nature of this concept: that a sanctuary also serves as a place of contemplation.
According to the FOR-SITE Foundation, the artist-designed rugs 'offer meditations on refuge, identity, and the times in which we live' and will be on displayed in a former military chapel, a thought-provoking setting that alludes to the backdrop of today's refugee crisis.
Azzam, Bozorgi, and Helal are featured alongside artists such as Mona Hatoum, Hank Willis Thomas, and Ai Weiwei. The exhibition will be on view until 11 March 2018.
Image: Tammam Azzam's rug design, courtesy of the artist.