OTHER
Tammam Azzam at European Capital of Culture-Pafos 2017
9 July - 30 September 2017 | Pafos, Cyprus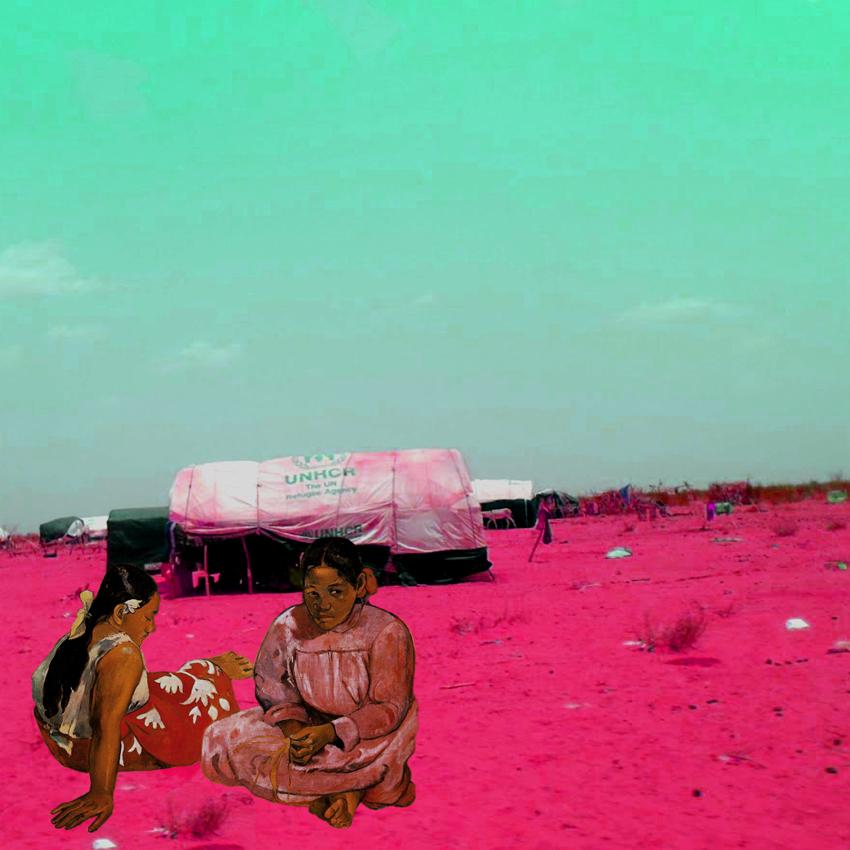 This summer Tammam Azzam is participating in On Target, a collective exhibition organised as part of the European Capital of Culture-Pafos 2017. Held at the Pafos Municipal Gallery in Cyprus from 9 July until 30 September, the exhibition brings together diverse international artists who explore recent outbreaks of violence in their works.
Curated by prominent German art historian Inge Baecker, On Target asks viewers to consider how artists use different forms of 'visualising' violence in order to shape new ways of seeing and thinking about difficult topics. Writing on the exhibition, Baecker remarks, "Through its destruction art creates new constellations and thereby releases new thinking and perception processes. It is from this thought process [that] the artists of this exhibition have developed their work.'
Azzam is represented with several works from his Syrian Museum series (2012) in which he superimposed the imagery of modern painters onto photographs of destroyed cities in war-torn Syria, drawing attention to the dire situation in his native country.
Image: Tammam Azzam, Paul Gauguin's Tahitian Women (On the Beach), 2012, Syrian Museum series, c-print diasec mounting, 55 x 55 cm, edition of 5