OTHER
Samia Halaby at Galerie Tanit
Künstlerinnen aus der Morgenland
17 May - 30 June 2017 | Munich, Germany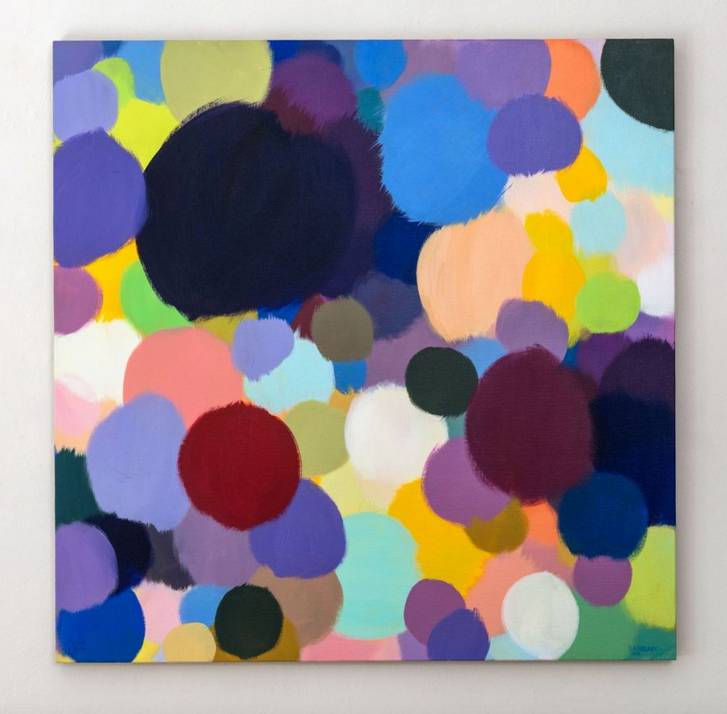 Samia Halaby is featured alongside Etel Adnan, Mona Hatoum, and Huguette Caland, among others, in Künstlerinnen aus der Morgenland at Galerie Tanit, an exhibition that gathers a multi-generational group of women artists from the Arab world and Iran. Currently on view until 30 June, the exhibition highlights painting, photography, and conceptual art by diverse artists, many of whom are based outside the region after having been displaced by war decades before. Although some of the included works directly address the socio-political issues that impact their lives, a significant portion of the show focuses on recent developments in form, such as contemporary experiments in abstraction or photography.
Halaby contributes two new paintings from her Illuminated Space series that are complemented by a pair of 1970s works on paper, demonstrating her early approach to abstraction.
Image: Installation view, Samia Halaby, Flowers with Black Apple, 2015, acrylic on canvas, 97 x 97 cm.