OTHER
Khaled Jarrar and Sama Alshaibi at CCS Bard Exhibition
No to the Invasion: Breakdowns and Side Effects
24 June - 17 September 2017 | New York, USA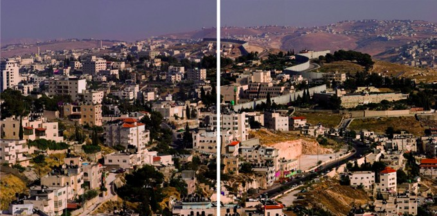 Khaled Jarrar and Sama Alshaibi are featured in No to the Invasion: Breakdowns and Side Effects, a collective exhibition organised by Fawza Kabra for the Center for Curatorial Studies at Bard College in New York. The exhibition highlights a selection of works in a range of media that are drawn from the Barjeel Art Foundation. Spanning more than twenty-five years of contemporary art from the Arab world, beginning in 1990, the included works map the recent sociopolitical history of the region, demonstrating the myriad ways that artists have addressed seismic shifts or events like the Iraqi invasion of Kuwait.
Jarrar is represented with Buddy Bear (2013), a sculpture made of repurposed concrete from the Israeli wall that cuts through the West Bank. The work references the popular German public art project that invited artists from around the world to decorate a free-standing bear figure as part of a campaign to promote peace and harmony. Jarrar's version brings attention to the dire circumstances and the stark reality that have resulted from the massive structure, which has divided communities throughout the occupied territory.
Alshaibi is included with a work from her Contested Land series (2007). The large photographic diptych shows a panoramic view of the Israeli wall as it snakes through a hillside village in Palestine, scarring an otherwise scenic landscape.
No to the Invasion: Breakdowns and Side Effects opens 24 June and is on view until 17 September
Image: Sama Alshaibi, Contested Land series, 2007, digital photograph on archival paper, 58.4 x 58.4 cm each