DUBAI (AL QUOZ)
Ramadan Programming: A Series of Workshops with Award Winning Painter Mohannad Orabi
31 May - 21 June 2017, 9-11 PM | Dubai (11 Alserkal Avenue)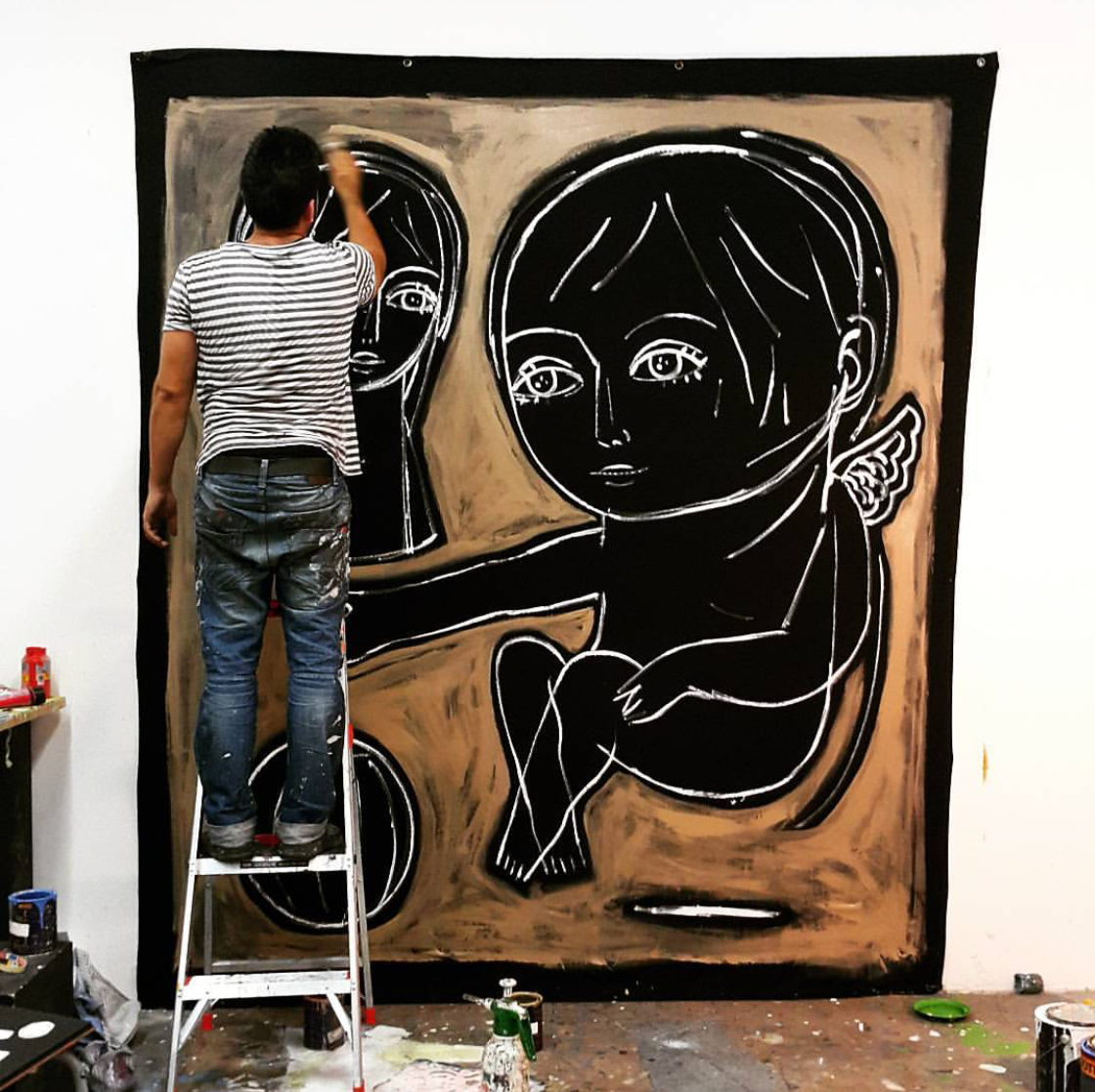 Update: Registration is now closed as we have reached full capacity. Please email us to be added on the waiting list.
In observance of the Holy Month of Ramadan, Ayyam Gallery will host a series of workshops led by Dubai-based Syrian artist Mohannad Orabi. This month-long series coincides with Alserkal Avenue's after Iftar programming every Wednesday.
Each workshop will focus on a different aspect of painting, from preparatory exercises such as sketching and drawing to creating still life compositions. Orabi, a seasoned artist and instructor, will guide participants through the formalism of the medium, emphasising the many ways that experimentation and intuition have contributed to his artistic practice.
These exploratory art sessions will be held Wednesdays from 9-11 pm at Ayyam Gallery Dubai (11 Alserkal Avenue): 31 May; 7 June; 14 June; and 21 June.
Materials will be provided by Ayyam Gallery.
No prerequisites are required.
Open to participants who are 18 years old and above.
Those interested in attending can register through events@ayyamgallery.com.
Registration is free but space is limited.
Participants are welcome to register for as many sessions as they like.
31 May - Sketching and Drawing
In this workshop, participants will draw quick sketches of the surrounding environment (whether still life, people, nature, etc.) using pencils, charcoal, and pastels. Attendees will be encouraged to pay less attention to details in order to work more openly and freely.
7 June - Colour and Composition
Participants will learn key elements of colour and composition theory, and will have the opportunity to experiment with different techniques.
14 June - Painting
This workshop aims to provide a space to develop new skills in painting for participants. Painting techniques will be covered using acrylic paints.
21 June - Still Life Painting
Here, participants will be guided through the process of choosing their subject matter, setting it up, and arranging lighting and angles, all while learning to look differently at objects with the goal of drawing or painting what they see as opposed to what they might already have in mind.