OTHER
Sama Alshaibi at Marta Herford Museum for Art, Architecture, and Design
24 June - 24 September 2017 | Herford, Germany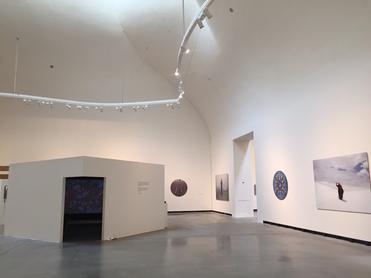 This summer Sama Alshaibi is included in Suspended Territories: Artists from the Middle East and North Africa at Marta Herford Museum for Art, Architecture, and Design in Germany. The exhibition highlights artists from the MENA region who mostly work in the United States or Europe. Connecting their diverse works are explorations of identity and questions of belonging.
A large selection of Alshaibi's Silsila series is featured in the show. Silsila was highlighted at the Scottsdale Museum of Contemporary Art last June and will travel across the United States in museum solo shows over the next few years.
Suspended Territories is on view from 24 June until 24 September and will be accompanied by a catalogue that contains profiles of each participating artist by different scholars.
Image: Installation view, courtesy of the artist.