OTHER
Khaled Jarrar at La Triennale di Milano
28 April - 20 August 2017 | Milan, Italy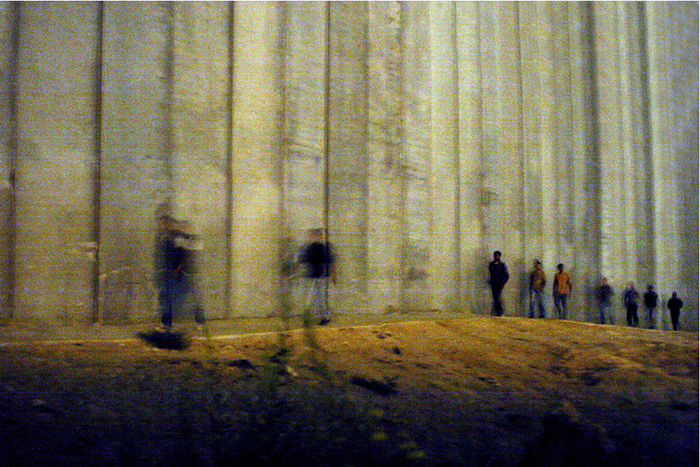 Khaled Jarrar's critically acclaimed film Infiltrators (2012) is included in La Terra Inquieta / The Restless Earth, a collective exhibition co-organised by the Fondazione Nicola Trussardi and Fondazione La Triennale di Milano. The exhibition will be on view at La Triennale di Milano.
The Restless Earth gathers internationally recognised artists whose recent works examine the consequences of mass migration, displacement, and ongoing conflicts, particularly with regard to the refugee crises that are altering the social landscapes of the Mediterranean region in addition to greater Europe. Jarrar's documentary film follows Palestinians who go to extreme lengths in order to access medical care, visit loved ones, or attend work on the other side of the Israeli wall that divides West Bank communities.
The Restless Earth runs until 28 August.
Image: Khaled Jarrar, Infilrators, 2012, film, 70 mins