OTHER
Artist Workshop | Thaier Helal: The Art of Upcycling
Saturday, 28 January at 1.00 pm | Dubai (Alserkal Avenue)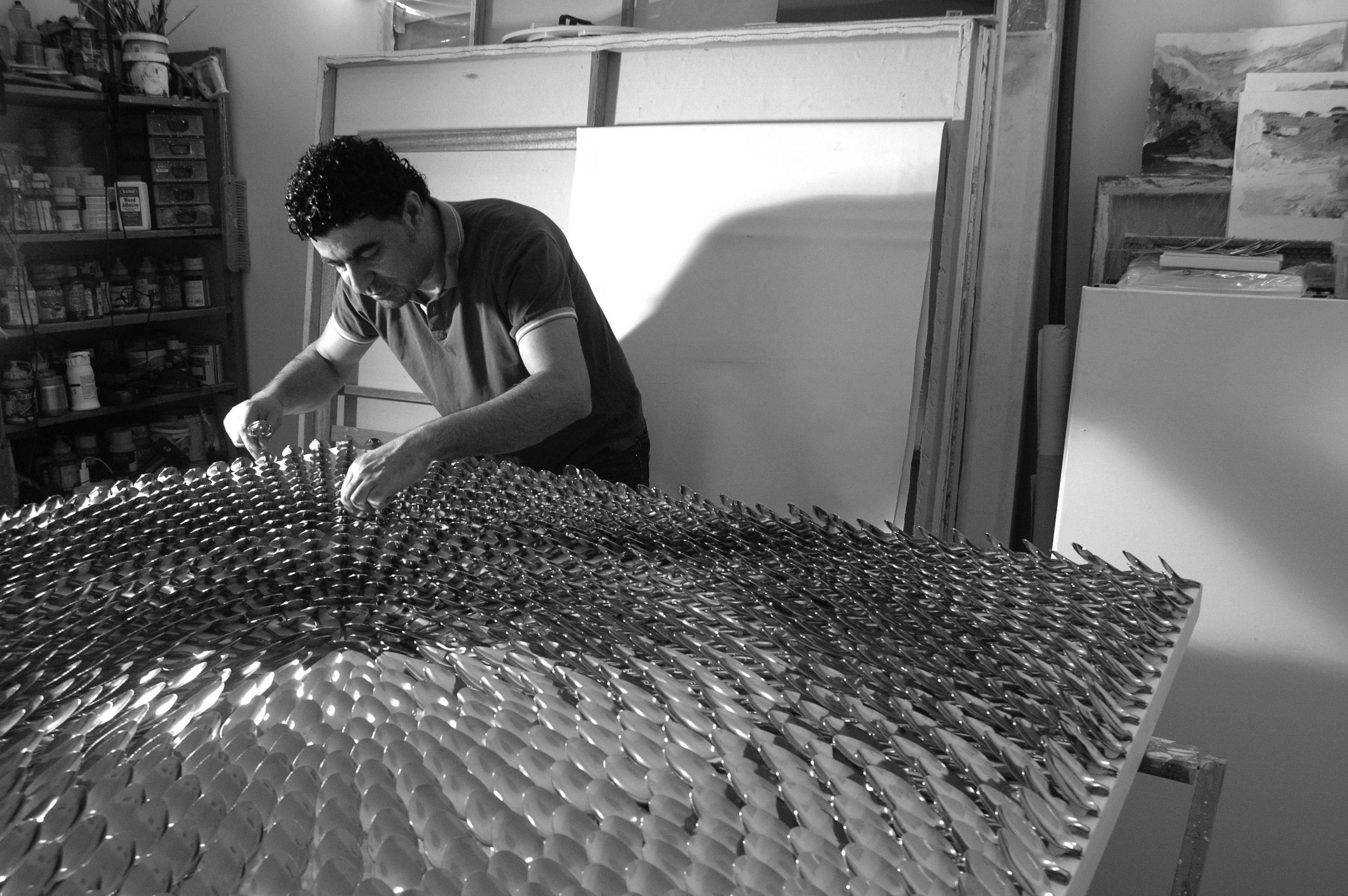 Sharjah-based abstract painter Thaier Helal will conduct a workshop for adults and teens that explores the use of alternative media in art, specifically recycled materials such as plastic, paper, and sand, which can be broken down, mixed, or repurposed. Helal will emphasise how different combinations can add texture, depth, volume, or dimension to a work of art, structuring the surface of a painting or sculpture.
Drawing from a diverse artistic practice that spans three decades and includes a significant teaching career in the United Arab Emirates, Helal is one of the region's leading abstract painters. Known for mixed media paintings that describe natural environments, he was mentored by the late conceptual artist Hassan Sharif, a pioneer of repurposed art and assemblage in the Middle East.
The Art of Upcycling will coincide with Landmarks II, a solo exhibition at Ayyam Gallery (11, Alserkal Avenue) featuring new works by Helal that depict the regenerative or destructive powers of water and earth.
The workshop will be held on Saturday, 28 January at 1.00 pm at The Yard (Alserkal Avenue) and is open to the public. Minimum age to participate is 14 years old.
Spaces are limited, please register at events@ayyamgallery.com
Update: Registration is now closed as we have reached full capacity. Please email us to be added on the waiting list.