BEIRUT
Faisal Samra
15/15
15 December 2016 - 15 March 2017 | Bahrain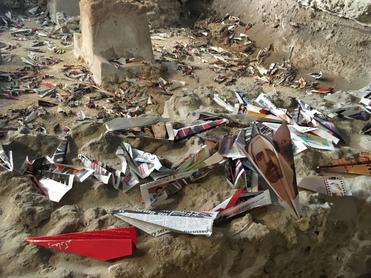 Faisal Samra is featured in 15/15, an exhibition marking the fifteenth anniversary of the Shaikh Ebrahim bin Mohamed Al Khalifa Center for Culture and Research. The center is one of Bahrain's leading organisations and has restored twenty historical homes to date, transforming each into an important venue for art and culture. In honor of this ongoing project, curator Melissa Enders has brought together Bahrain's leading artists in an exhibition that highlights the nation's cultural and architectural heritage while examining local traditions through contemporary art. A point of departure for the artists and curator are some of the old homes that the Shaikh Ebrahim bin Mohamed Al Khalifa Center has renovated in Manama and Muharraq.
Samra is included in 15/15 alongside abstract painter Balqees Fakro, conceptual artist Waheeda Malullah, and photographer Camille Zakharia, among others. At the centre of Samra's newly commissioned project is the life of Mohammed bin Faris, whose name graces a prominent music hall. SMS to Mohammed bin Faris (2016) is a site-specific and interactive installation that encourages viewers to contribute to Bahrain's recorded history by sending letters about important events in their lives to the late Mohammed bin Faris. Samra has selected political milestones that shaped the country in addition to personal events and has drafted 818 letters in the form of old newspapers as a way of initiating the project at the hall.
15/15 opens 15 December in Manama and Muharraq, and is on view until 15 March 2017.
Image: Installation view, courtesy Faisal Samra