OTHER
World Sight Day exhibition by Moorfields Eye Hospital
Sense of Sight
27 - 29 October 2016 | Ayyam Gallery, 11 Alserkal Avenue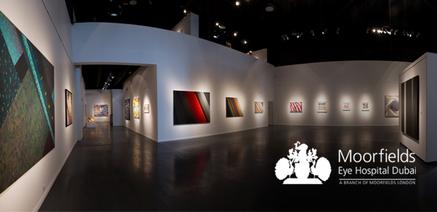 In honour of World Sight Day, Moorfields Eye Hospital Dubai and Moorfields Eye Center Abu Dhabi are pleased to present Sense of Sight, a tactile art exhibition featuring photographs and paintings that have been transformed into 3D artworks for the blind.
Hosted by Ayyam Gallery in support of Moorfields Eye Hospital, Sense of Sight invites the viewer to experience art without vision in celebration and awareness of the power of sight.
The exhibition will be on view at Ayyam Gallery Dubai, 11 Alserkal Avenue from 27 to 29 October 2016.
Opening hours:
Thursday 27 October 2016: 7pm - 9pm
Friday 28 October 2016: 3pm-7pm
Saturday 29 October 2016: 10am-6pm