OTHER
Rashed Al Shashai
Phantom Punch: Contemporary Art from Saudi Arabia
28 October 2016 - 18 March 2017 | The Bates College Museum of Art, USA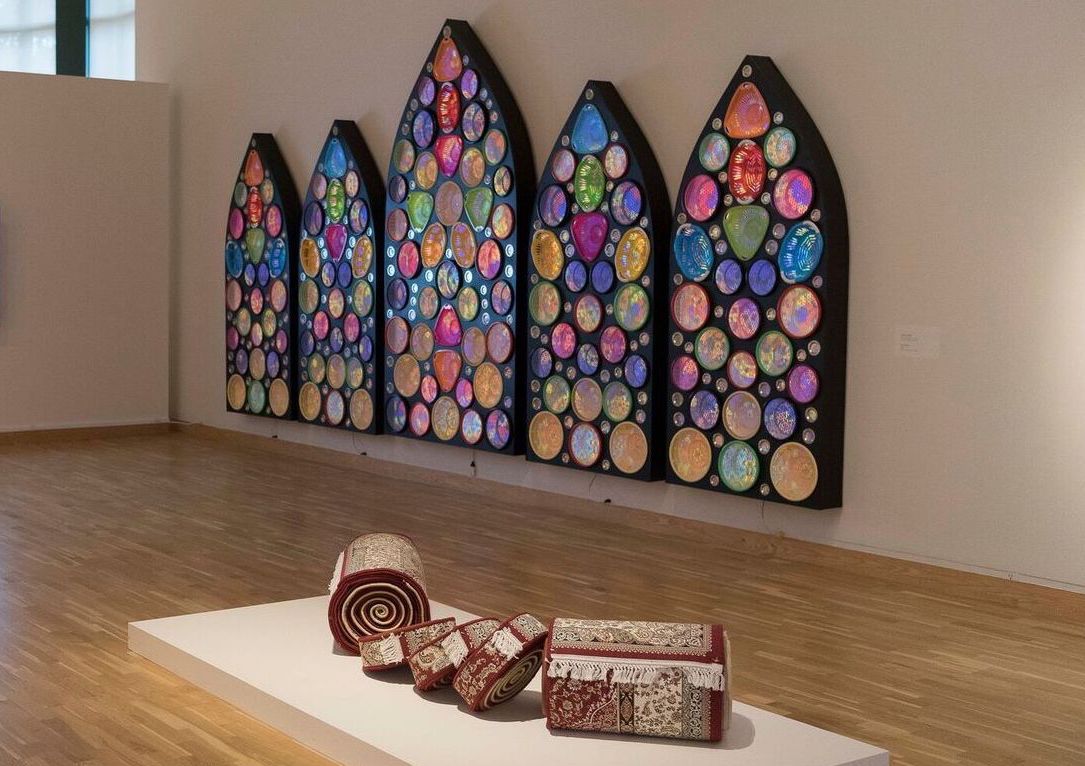 Rashed Al Shashai will take part in Phantom Punch: Contemporary Art from Saudi Arabia, a group show running from 28 October 2016 to 18 March 2017 at The Bates College Museum of Art in Maine, USA.
Organised in partnership with the King Abdulaziz Centre for World Culture and produced by CULTURUNNERS, the exhibition aims at exploring contemporary Saudi life through its emerging subcultures, and gathers artists such as Nasser Al Salem, Sarah Abu Abdallah, and Huda Beydoun.
Al Shashai will be featured with Heaven's Doors (2013), a light-based relief installation imitating a cathedral window and with Delicious (2015), an installation consisting of four Islamic carpets rolled and cut into slices that resemble a portioned cake— both testimonies to the artist's highly conceptual practice.
Image: Installation view, Heaven's Doors and Delicious. Photo courtesy of The Bates College Museum of Art.