OTHER
Rashed Al Shashai at The Station Museum of Contemporary Art
Kingdom: Contemporary Art from Saudi Arabia
18 June | Houston, Texas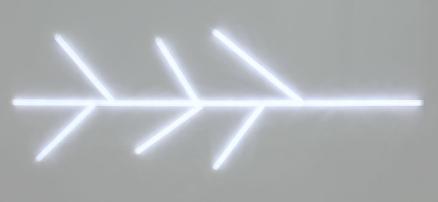 Rashed Al Shashai is featured in The Station Museum of Contemporary Art's Parallel Kingdom: Contemporary Art from Saudi Arabia. Located in Houston, Texas, the museum is known for highlighting cutting-edge work while serving as a platform for underrepresented artists.
This groundbreaking cross-generational survey from Saudi Arabia includes a range of media such as installation, street art, and photography. Parallel Kingdom is in cooperation with the King Abdulaziz Center for World Culture, a Saudi Aramco initiative. The exhibition opens 18 June.
Al Shashai is represented with the conceptual works Exit (2015) and Shortcut (2015), two light-based installations that reference contrasting ideologies in the era of religious militancy.