BEIRUT
Farzad Kohan's US exhibitions this summer
June - July 2016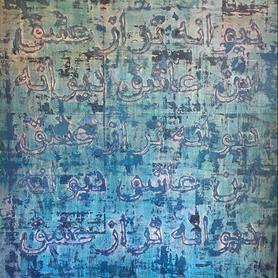 During the summer, Farzad Kohan will participate in two exhibitions in the United States.
Advocartsy's Art Brief II: Iranian Contemporary North America is the second installment of a group show at Arena 1 Gallery in Santa Monica, California. On view from 3 until 12 June, Art Brief II will showcase the works of fourteen North American based Iranian artists, and is accompanied by a scholarly catalogue. Several of Kohan's works, including Crazier Than Love (2016), will be shown.
Sculpture Northwest Gallery's Elemental: Sculpture of Earth, Water, Fire, Air will run from 3 June until 30 July. Featuring artists who have used the natural world as a source of inspiration, the exhibition includes Kohan's sculptural works such as We Are All Together (2009). The gallery is located in Bellingham, Washington.