OTHER
Tammam Azzam Artist Residency at HWK
January 2016 | Delmonhost, Germany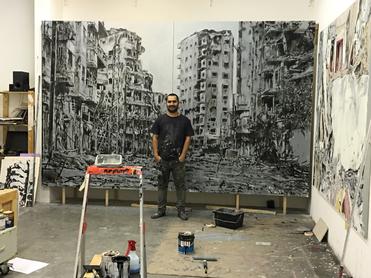 Tammam Azzam has been awarded a fellowship placement at the prestigious Hanse-Wissenschaftskolleg Institute for Advanced Study (HWK) in Delmonhost, Germany.
During his residency the artist will undertake new projects with a focus on works inspired by interactions and collaborations with the Institute's other fellows, including scientists working in the fields of Energy Research, Neurosciences and Marine Research.
The residency will commence end of January until April 2016.