OTHER
Samia Halaby Lecture Tour in Palestine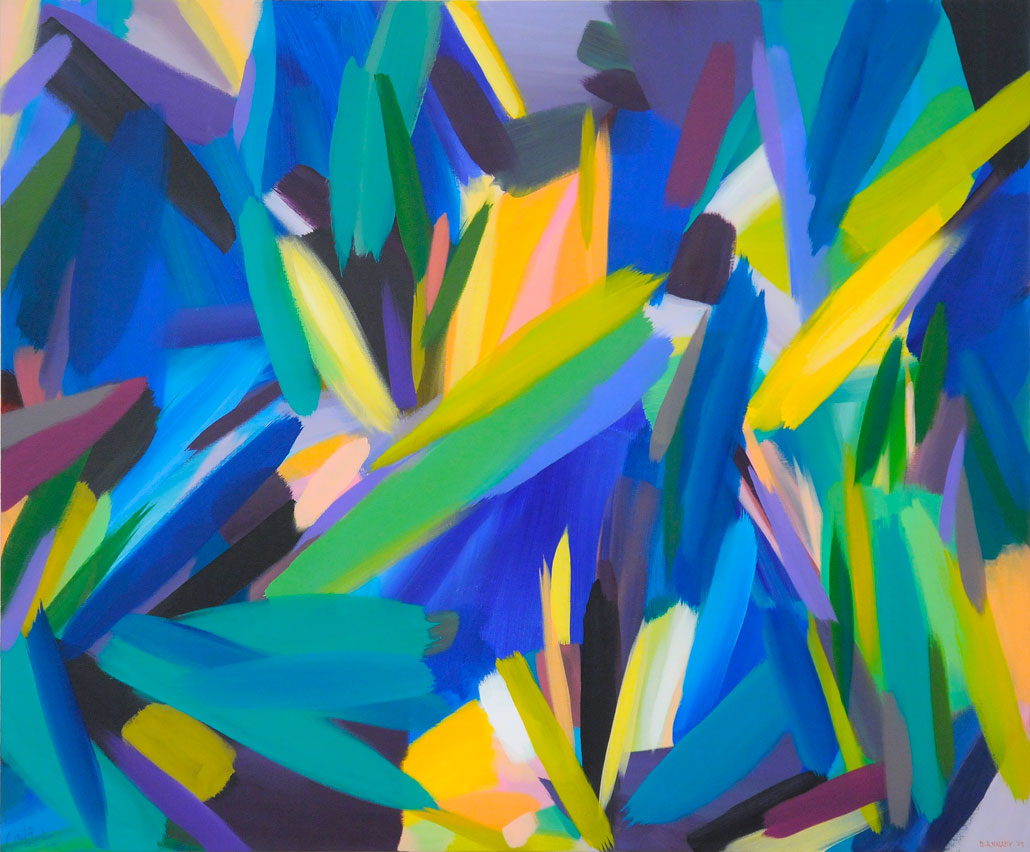 Renowned artist and scholar Samia Halaby is currently in Palestine, where she is conducting further research on contemporary Palestinian art while also giving a series of lectures and presentations in the West Bank. Organized under the patronage of Birzeit University, Halaby's tour began on 28 October at Najah University's School of Art in Nablus, where she was greeted with a standing room only audience. In Nablus, Halaby lectured on the historical roots of liberation painters who were associated with Palestinian resistance in 1970s Beirut, and later in Palestine during the first Intifada.
The tour continues with a lecture on 2 November at the International Academy of Art, Palestine, where she will discuss her research on the pictorial arts and how this career-long investigation has informed her painting.
On 9 November at 6pm, Halaby will discuss over five decades of her artistic practice at the Khalil Sakakini Cultural Center in Ramallah.
The final installment of Halaby's lecture series will be held at Birzeit University on 11 November. Examining her research of the historical development of the pictorial arts worldwide, her presentation will include a special focus on the progression of art in Palestine and the surrounding areas.
Before travelling to Palestine in late October, Halaby was invited to participate in a panel discussion at Darat al Funun in Amman, Jordan, where her work is featured in the exhibition Rituals of Signs and Transitions (1975-1995), a selection of highlights from the Khalid Shoman Foundation Collection. Leading Palestinian artists Vera Tamari and Khaled Hourani joined Halaby as part of the presentation, which was titled Challenges of the Palestinian Contemporary Art Experience.