OTHER
Abu Dhabi Art 2015
18-21 November 2015 | Booth B16, Manarat Al Saadiyat, Abu Dhabi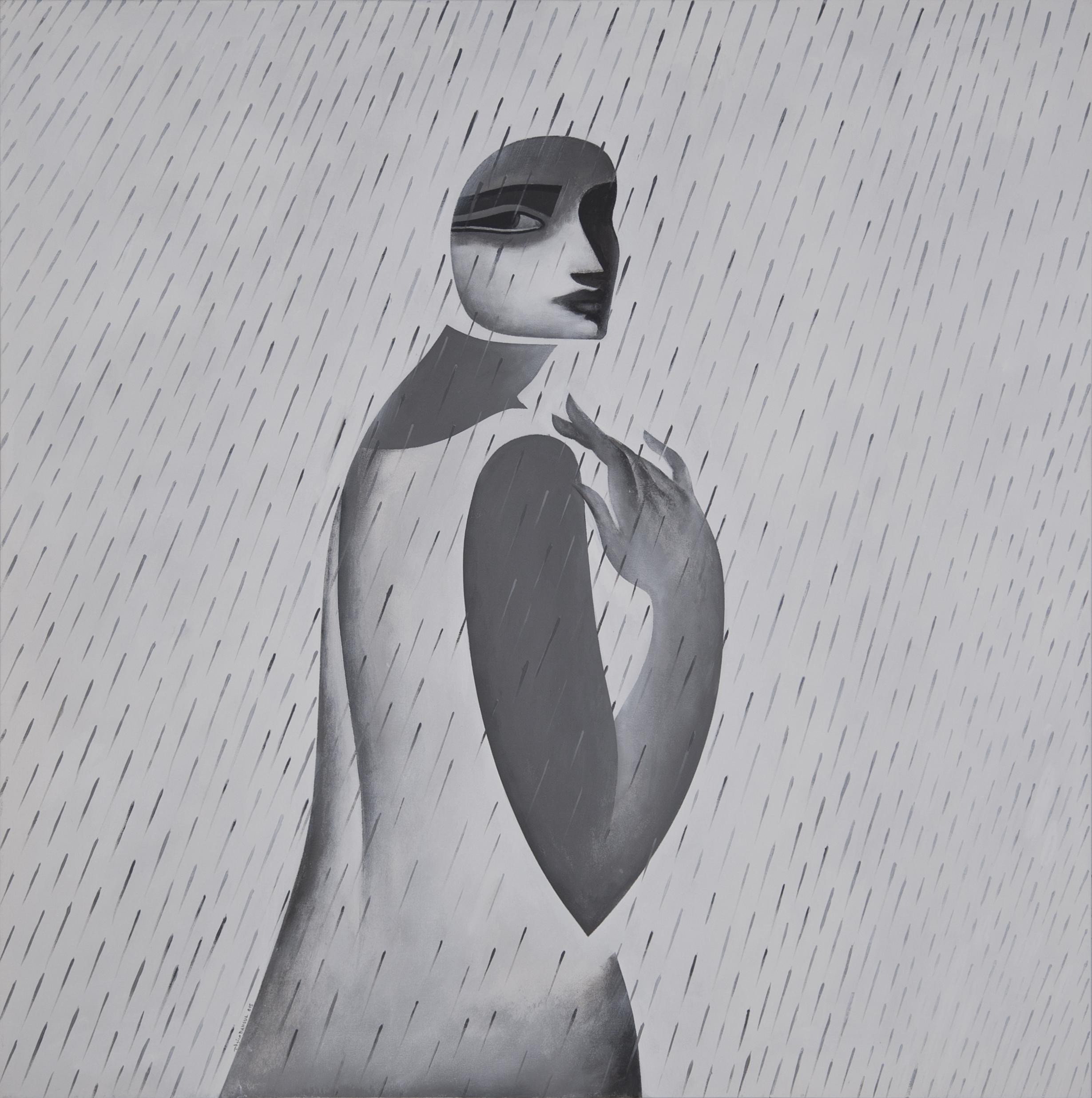 Ayyam Gallery is pleased to announce its participation in the seventh edition of Abu Dhabi Art, one of the Middle East's premier art events. The gallery's curated selection examines mankind's relationship with its fast evolving surroundings through a variety of aesthetic approaches and a broad range of media.
Known for the humorist depictions of issues he witnesses in his native Saudi Arabia and more widely in the Middle East, Rashed Al Shashai will be featured with two of his most recent works. Shortcut is a light installation, in which the artist highlights a straight line as the path to integrity. In The Islamic World, Al Shashai shares his vision of Islamic countries as one borderless union, governed by common interests.
Defining abstraction as a form of depicting reality, Samia Halaby uses an analytical approach to deconstruct the physical attributes of matter and signify its multidimensionality through light, colour, depth, and movement. Acknowledged as a pioneer of contemporary Arab abstraction for her innovative practice, Halaby translates her observations of the simplest phenomena into vibrant compositions of geometrical forms and harmoniously flowing shapes.
In a series titled Eternal Balance, Athier Mousawi adopts a more scientific method to reading the connection between humans and the world they live in, inspired by the string theory. With large-scale abstract paintings that allow a zoom into the atomic structure of visibly organic shapes, Athier hints at the idea of perpetual balance at the core of all things and situations.
Safwan Dahoul noticeably turns away from a usual grey-scale palette to render his recurring female protagonist in a game of white transparencies. To the immaculate environments of his latest compositions, the artist adds symbolic natural elements such as dark rain and an upside-down raven, with suggesting the contradictions between pain and hope.
While ecological impacts and their questionable reversibility appear as the primary concerns throughout Faisal Samra's works, the artist's Distorted Reality series extends to considerations about the ephemeral character of life and the distortion of our memories by external influences.
Placing whimsical interpretations of figures from the animal world within urban landscapes in order to create imaginative environments is at the core of Nadim Karam's practice. His latest sculptural work is a large-scale version of his emblematic elephant, rendered in hundreds of suspended crystal strings that form a shimmering curtain.
View Press Kit for hires artwork images and press releases in Arabic and English.
For more information, please contact
press@ayyamgallery.com or +97143236242.