OTHER
Ammar Al Beik's film at Dubai International Film Festival 2015
9 – 16 December 2015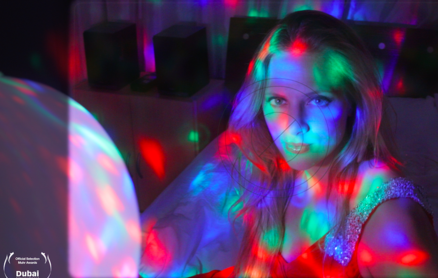 Ammar Al Beik's latest fictional short film, Kaleidoscope (2015), has been shortlisted for the Muhr competition, a prestigious open call that supports and rewards Arab filmmakers as part of the Dubai International Film Festival (DIFF). Now in its twelfth year, the 2015 DIFF will be held 9 – 16 December at Madinat Jumeirah.
Featuring Syrian artist Ammar Abd Rabbo in the lead role,
Kaleidoscope
provides an intimate view of the physic terrain of war. A photojournalist, Abd Rabbo moves between the devastation and danger of Syria's war-torn cities and the quiet of Paris, where he briefly reunites with his former lover Marie, who is preoccupied with ambitions for a career in film. A night intended as a casual reencounter quickly becomes a complex psychological space, where Abd Rabbo is unable to escape the imagery of Aleppo's ravaged streets and the colours of a kaleidoscope during an impromptu photo session with Marie signal the changing mood of their momentary detour.
Read more
Screening schedule:
13 December 2015 – 18:00 (Cinema MOE 14)
15 December 2015 – 15:15 (Cinema MOE 17)