LONDON
Sadik Kwaish Alfraji
Autonomy of Self: Rejecting violence with the lens in former Ottoman territories
11 September - 31 October 2015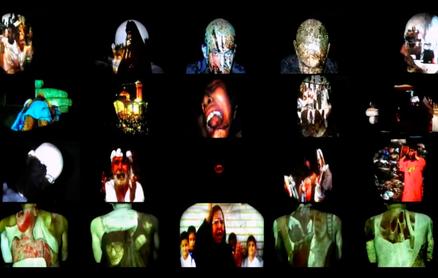 Sadik Kwaish Alfraji will be part of Autonomy of Self: Rejecting violence with the lens in former Ottoman territories at P21 Gallery in London from 11 September - 31 October 2015.
Curated by Joy Stacey, the exhibition also features Moufida Fedhila, Joana Hadjiithomas & Khalil Joreige, Sejla Kameric, Armenoui Kasparian Saraidari, Nadia Mounier and Joy Stacey.
Bringing together moving image and photography from across the former Ottoman territories the exhibition explores how individuals are using the human image to refuse violence and conflict. Each artist has faced the consequences of the collapse of the Empire and the destruction from international interventions, as well as the implications of this destabilization on the identity and actions of these countries today.
This exhibition expands upon Professor Ariella Azoulay's ideas in The Civil Contract of Photography (2008) in order to explore the image in all its complex forms of production and address to its viewers. The works in Autonomy of Self look at the moment when the image is created as well as at how the image is planned, performed, manipulated and exhibited to create visual representation where political representation is absent.
Sadik Kwaish Alfraji's two video works, Born April 9th and 7 Days in Baghdad will be featured in the exhibition.