OTHER
Sama Alshaibi
Ten: The Exhibition
8 May - 4 October 2015 | Arab American National Museum, Michigan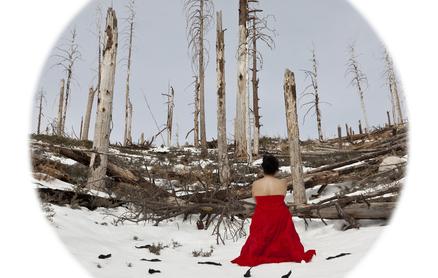 From 8 May until 4 October, Sama Alshaibi will be featured in Ten: The Exhibition, a group exhibition at the Arab American National Museum in Dearborn, Michigan.
Curated by Ayyam Gallery artistic director Maymanah Farhat to celebrate the Museum's tenth anniversary, the works of ten artists of the Arab diaspora are brought together in order to consider the ways in which contemporary art can serve a variety of functions, particularly at a time when culture must reckon with urgent social and political issues.
Inspired by Edward Said's groundbreaking, multifaceted scholarship, Ten highlights artists who document the past while addressing the present. Like Said, they work from the vantage points of individual and collective memory and experience, which includes the reality of exile or forced displacement and the complexities of identity and migration. The featured artists also build on his intellectual legacy by scrutinizing the imagery of contemporary visual culture and seeking to establish alternative narratives.