OTHER
Ayyam Gallery at Art 15 and Photo London
20-24 May 2015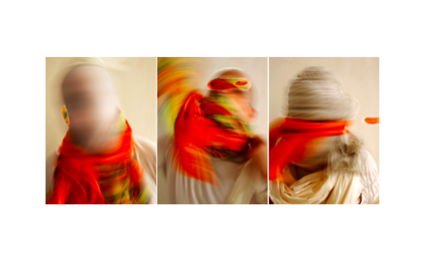 Ayyam Gallery is pleased to announce its participation in the 2015 editions of Art 15 and Photo London from 20 May until 24. Joining more than 150 galleries at Art 15 and over 70 art spaces and organisations at Photo London, Ayyam Gallery will spotlight artists who are widely recognised in the Middle East and North Africa as innovators in contemporary painting, photography, and conceptual art. During London's forthcoming art week, Ayyam Gallery will exhibit alongside art spaces, institutions, and imprints such as Whitechapel Gallery, Maraya Art Centre, the Royal College of Art, and Phaidon publishing as part of a broader international effort to bring diverse artistic practices to UK audiences.
Ayyam Gallery's curated selection for Art 15 will offer a glimpse into the latest developments in art from the MENA region with the works of Samia Halaby, Safwan Dahoul, Thaier Helal, Sama Alshaibi, Alireza Fani, Afshin Pirhashemi and Athier Mousawi. The dynamic paintings of Halaby, Helal, and Mousawi, for example, depict reality through abstraction by deconstructing form, a unifying thread derived from Islamic art despite their individual painting styles. Assigning formal properties to representations of matter, Halaby, Helal, and Mousawi use varying compositional facets such as line, colour, and texture in order to describe the sensations of particular phenomena, allowing viewers to recognise individual subjects through visual stimuli. Similarly, the large, monochromatic paintings of Syrian artist Safwan Dahoul simulate confined spaces in order to detail an abject state of isolation. The artist's recurring female protagonist appears as the central symbol of his ongoing Dream series, a body of work that has changed the course of Arab painting with its distinctive imagery and austere aesthetic.
The photographs of Alireza Fani and Sama Alshaibi reveal the conceptual approaches that are currently allowing artists to upend the limitations of image production in light of the fraught history of photography. Through the symbolist compositions of his Tehran 88 series, Reza critiques the social norms of his native Iran, tapping into the sentiments of a simmering generation of youth, while Alshaibi's Unless Weeping (2014) depicts the artist in a symbolic performance that alludes to the cultural continuity that can be found in the region, and perhaps drawn from, in the face of growing ecological and political crises.
As part of Art 15's additional programme of events, artists Charming Baker, Johnny Yeo, Faiza Butt, and Adel Quraishi will join Samia Halaby on Thursday 21 May for a panel discussion at 6:00 pm. Halaby will discuss her extensive artistic career while also sharing her experiences as a professor of art for nearly twenty years at American universities, including the Yale School of Art in the 1970s.
Alshaibi's photographic work will also be shown as part of a larger installation of her Silsila series (2009-present) at Photo London, where she will participate in a special book signing of her recently released monograph on the series, Sand Rushes In (2015) at Aperture Foundation's booth on 22 May at 3pm.
At Photo London, in addition to Alshaibi's acclaimed works, Ayyam Gallery will exhibit a selection of Faisal Samra's highly influential Distorted Reality series. Samra's groundbreaking prints document performances that render the body as an abstracted mass defying the logic of time and space as it is photographed and filmed, complicating the process of identification or recognition of the human form.
Ayyam Gallery's participation at the UK art fairs will coincide with Samia Halaby: Painting from the Sixties and Seventies. Opening on 18 May at Ayyam Gallery London, the solo show will provide a rare look into the early work of the renowned Palestinian artist, whose five-decade retrospective exhibition was held at the Beirut Exhibition Centre in February.
Ayyam Gallery at Art 15
Hammersmith Road, Kensington
London, W14 8UX
www.artfairslondon.com
20 May: 6:00 - 9:00 pm (Preview)
21 May: 11.00 am – 6.00 pm
22 May: 11:00 am – 7.00 pm
23 May: 11:00 am – 7.00 pm
21 May: 6:00 - 7:00 pm | Artists' Talk: Samia Halaby panel discussion with Charming Baker, Johnny Yeo, Faiza Butt and Adel Quraishi
Ayyam Gallery at Photo London
www.photolondon.org
20 May: 11am – 7pm (Preview)
21 May: 12pm – 7:30pm
22 May: 12pm – 7:30pm
23 May: 12pm – 6pm
24 May: 12pm – 6pm
22 May: 3pm | Book Signing: Sama Alshaibi Sand Rushes In