ABU DHABI FESTIVAL
Khaled Hafez, Sama Alshaibi, Sadik Kwaish Alfraji, Faisal Samra, Tammam Azzam and Ammar Al Beik
View From Inside, Contemporary Arab Photography, Video and Mixed Media Art
20 March - 20 April 2015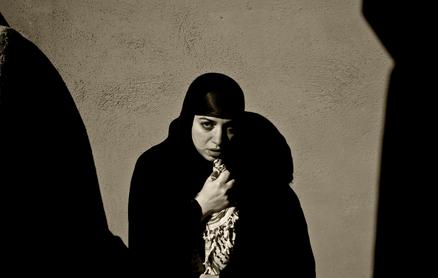 The mixed media works of Khaled Hafez, Sama Alshaibi, Sadik Kwaish Alfraji, Faisal Samra, Tammam Azzam and Ammar Al Beik will be part of View From Inside, Contemporary Arab Photography, Video and Mixed Media Art, opening at the Abu Dhabi Festival on 20 March 2015. Commissioned by the Abu Dhabi Music and Arts Foundation, View From Inside constitutes the focal point of this year's festival and is based on the highly acclaimed eponym show inaugurated during last year's Houston FotoFest.
Honouring the works of leading contemporary Arab artists, the exhibition sheds light on the variety of practices and subjects explored by artists from the MENA region: socio-economical transformations, subsequent environmental mutations, complexities between East and West, and women's struggles to find their place in either society. The long roster of acclaimed participating artists includes Mohammed Kazem, Rula Halawani, and Tarek Al Ghoussein.
The Abu Dhabi Festival runs from 20 March - 20 April at Emirates Palace Gallery.