BARJEEL FOUNDATION, SHARJAH
Sadik Kwaish Alfraji and Khaled Jarrar
aide-mémoire: footnotes
1 March 2015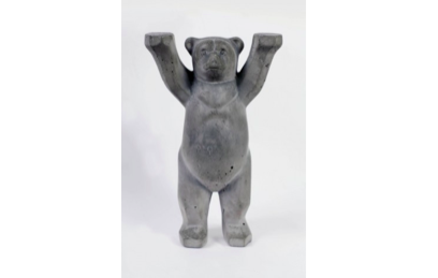 Khaled Jarrar and Sadik Alfraji will be featured in 'aide-mémoire: footnotes' opening at Sharjah's Barjeel Foundation on 1 March.
The second instalment of the group exhibition prolongs a prior study of the multiple ways memories are recorded, now incorporating notes taken by the viewers during the first part of the show. Encompassing visions from the past and our interpretations thereof at the present moment, the exhibition also hints at the memories' evolution in the future.
Jarrar's Buddy Bear - a sculpture made of reconstituted concrete from the Apartheid wall and Alfraji's large-scale video installation titled The House That My Father Built will be showcased alongside the works of other acclaimed artists such as Mona Hatoum, Youssef Nabil, and Walid Raad.