OTHER
Ayyam Gallery at Abu Dhabi Art 2014
Booth B12 | Manarat Al Saadiyat, Saadiyat Island
5 – 8 November 2014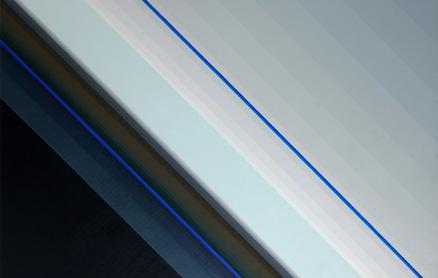 Ayyam Gallery is pleased to announce its participation in the sixth edition of Abu Dhabi Art, one of the Middle East's premier art events. Featuring seminal, mid-career, and emerging artists, the gallery's curated selection of contemporary art will offer a preview of recent developments in painting with a spotlight on the intersections of abstraction and figuration. Through the canvases of six diverse artists, this forthcoming survey will explore the evolving formalism of geometric abstraction, neo-expressionism, and symbolism, which are currently defining regional art.
Artists such as Samia Halaby and Moustafa Fathi demonstrate how abstract painting in the Middle East has traditionally engaged reality as a continuation of pre-modern forms such as Islamic art and traditional crafts. Halaby's 1970s and 80s compositions are derived from perceptual experiences and recreate the sensations of living in a densely populated metropolis through materialist strategies. Inspired by the designs of artisan stamps, the dynamic compositions of the late Moustafa Fathi explore the sense of movement that results from the use of complex patterns in spontaneous configurations.
Reflecting the importance of abstraction in Syria's rich history of expressionism, Thaier Helal and Tammam Azzam rely on vigorous brushmarks and collapsed forms to depict the indescribable as they excavate the devastated areas of their war-torn country. The artists have recently returned to painting after individually experimenting with digital media and appropriated imagery in works that seek to puncture the spectacle of news reportage and competing talking points.
The psychic impact of war and the precarity of exile are communicated in the symbolist compositions of Safwan Dahoul and Athier. Adding to his ongoing Dream series, Dahoul recently created a body of work that addresses the Syrian conflict through explicit imagery and laden metaphors. The artist's recurring protagonist is now shown against the backdrop of the country's cataclysmic violence, and surrounded by disquieting signs. Iraqi-British artist Athier combines symbolist imagery with painterly gestures in vibrant, semi-abstract compositions that plunge the viewer into the chaos that has engulfed his ancestral homeland since 2003.