DUBAI (AL QUOZ)
Thaier Helal
New publication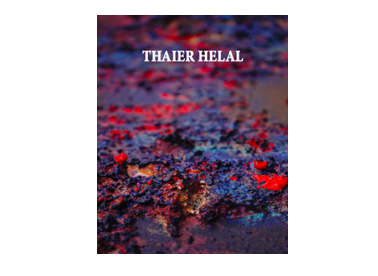 In this eponymous monograph on the artist, Thaier Helal, contributors Farouk Yousif, Maymanah Farhat, and Jules McDevitt outline the artist's development while considering the many factors that have contributed to his aesthetic. Complimenting this in- depth analysis is a catalogue of images that includes over one hundred and fifty reproductions spanning nearly twenty years.
The launch coincides with the artist's latest solo exhibition
Landmarks
at Ayyam Gallery Dubai (DIFC) from 27 October 2014 - 11 January 2015. Presenting two new series of paintings,
Landmarks
will feature neo-expressionist works that explore a multi-sensory perception of Syria's diverse terrain as the artist figuratively reenters the now war-torn country.
Ayyam Gallery Dubai (DIFC)
Monday, 27 October at 7PM
Exhibition opening and book launch in the presence of artist Thaier Helal