OTHER
Ayyam Gallery artists at upcoming auctions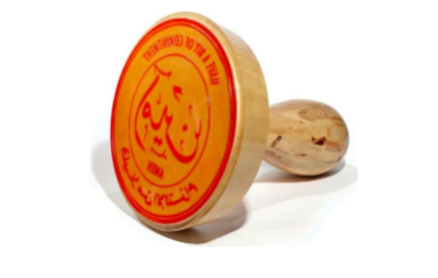 We are delighted to announce that several works of our represented artists will be appearing in some of the world's most prestigious auctions this fall.
Artworks by Thaier Helal and Rashed Al Shashai
are featured at Sotheby's Contempory Art Doha Sale on 13 October 2014.
View catalogue
Abdulnasser Gharem's
The Stamp
sculpture as well as
The Stamp
print will be present in the Post War and Contemporary Day Auction in London on 17 October 2014.
View catalogue
Works by Safwan Dahoul, Samia Halaby, Moustafa Fathi, Thaier Helal, Afshin Pirhashemi and Sadik Alfraji will go up for auction at the Modern and Contemporary Arab, Iranian and Turkish Art sale in Dubai on 21 October 2014.
View catalogue
In celebration of Magic of Persia's tenth anniversary, Sotheby's, New York will be featuring several acclaimed artists donated to MOP, including the work of Walid El Masri in The Contemporary Art Evening Auction on 11 November 2014 and The Contemporary Art Day Auction on 12 November 2014.
View catalogue
Artworks from Tammam Azzam, Athier, Nadim Karam and Thaier Helal will be auctioned at START's Masquarade Ball to raise much needed funds for orphans and refugee children across the Middle East. START run over 55 workshops, reaching 1,200 children every week across Jordan, Lebanon, Palestine, India and the UAE. Online bids starts 8 October at
Paddle 8