OTHER
Sama Alshaibi: Opposing Gestures
University of Southern Main (USM)
23 September – 10 December 2014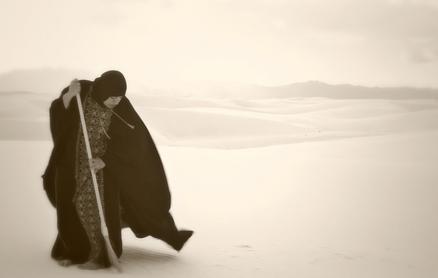 Sama Alshaibi will be participating in a two-person exhibition with Joseph Farbrook exploring the dilemmas of the political, existential and personal presented through the lens of human gesture and motion.
Presenting a sequel to Diatribes, a four-channel video collaboration made in graduate school 10 years ago that addressed the US-led invasion of Iraq, the artists revisit their original collaboration. Creating an assemblage of video on four, old-style televisions, it features new interviews with the artists responding to the work that they have created since their initial partnership.
The artist's individual works in the Art Gallery on the Gorham campus include time-based sculptures, photographs and drawings as well as video projections.