OTHER
Khaled Ead Samawi Scholarship Foundation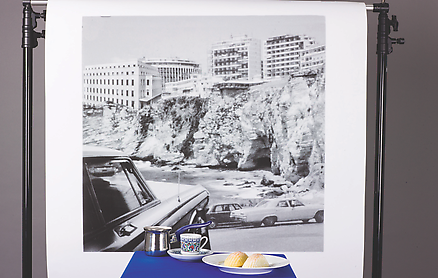 Lara Atallah, the first recipient of the Khaled Ead Samawi Art Scholarship, has recently completed an MFA in Photography from Parsons The New School of Design in New York City. Since moving from Lebanon to the United States to attend the prestigious institution, Atallah has regularly participated in group shows in the greater New York area. While attending Parsons, she has also developed several new projects that continue her interest in historical narratives, particularly the use of photography as a form of archival material in post-war Lebanon. Atallah holds a BFA in Graphic Design from the American University of Beirut, and was a finalist of the Shabab Ayyam Photography Competition in 2011.
Khaled Ead Samawi Art Scholarship Foundation is currently seeking applicants for its second b
iennial
financial aid award. Applications are open to Middle Eastern art students who have been accepted to leading MFA programs in the United States and are need of financial assistance in order to pursue graduate training.