OTHER
Khaled Jarrar at New Museum
16 July - 28 September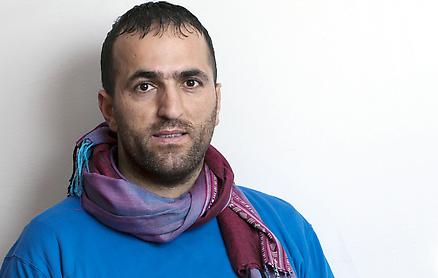 Palestinian artist Khaled Jarrar will be exhibiting in Here and Elsewhere, a major exhibition organised by New York City's New Museum, featuring contemporary art from and about the Arab world. Jarrar will also be joining the artist talk along with Lamia Joreidge, and Charif Kiwan of Abounaddara with Natalie Bell, on 17 July at 7PM at New Museum Theatre.*
The exhibition showcases more than forty-five artists from over fifteen countries, many of whom live and work internationally. In keeping with the New Museum's dedication to showcasing the most engaging new art from around the globe, Here and Elsewhere is the most recent in a series of exhibitions that have introduced urgent questions and new aesthetics to US audiences.
Here and Elsewhere is on view from 16 July –28 September.
*Due to the ongoing conflict, Khaled Jarrar was denied exit from the West Bank and will therefore not be present for the opening and the artist talk.