NEW YORK
Samia Halaby in "Ultrapassado - Part I" at Broadway 1602
New York
3 May - 21 June, 2014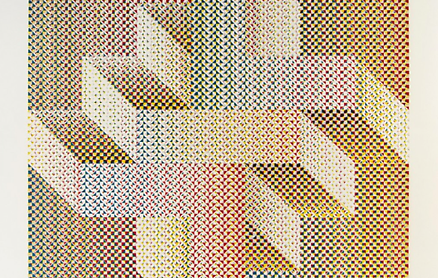 Samia Halaby will be participating in the exhibition "Ultrapassado-Part I" at New York City art space Broadway 1602 from 3 May - 21 June, 2014.
Ultrapassado presents a selection of works by international women artists who, although working at the cutting-edge of abstraction in the mid twentieth century, were generally overlooked by art world institutions due to the general marginalisation of female artists during that time. Featuring three generations of artists, the exhibition explores the development of geometric abstraction, which aside from non-objective investigations, also reflects what curator Anke Kempkes describes as "an agent of formal rigor and innovation as much as that of transition and spatial and social exploration."
Halaby will be represented by works from the 1970s.