OTHER
Tammam Azzam's International Exhibitions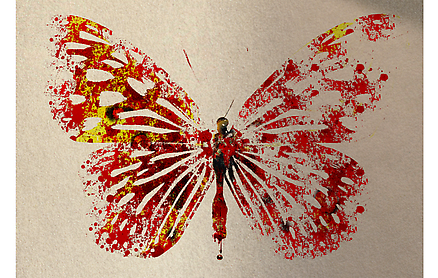 From 9 May - 8 June, 2014 artist Tammam Azzam's works from the Syrian Spring and Freedom Graffiti series will be showcased at the 11th edition of Dak'Art, the prestigious Biennale of Contemporary African Art to be held in Dakar, Senegal.
In what is turning out to be a stellar year for the artist, Azzam will also be exhibiting in Hungary and in the United States this spring. In Boston, the artist's works will be shown alongside local and international muralists and street artists at the opening and inaugural exhibition of Liquid Art House. The exhibition entitled Outside In will be on view from 6 May - 17 June, 2014. In New York, Azzam's work will be exhibited at Rush Arts Gallery in The Grand Cypher: Hip Hop, Iran & Syria, a collective exhibition of artists, poets and musicians from Iran and Syria which runs from 24 April - 24 May, 2014.
As part of the Tammam Azzam and Roza El-Hassan Syrian Project, Lena & Roselli Gallery, Budapest will exhibit Azzam's works From May 15 - June 15, 2014.
Read more;